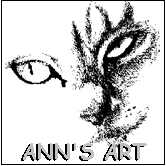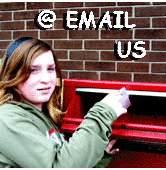 The Hamilton Family of Acton, Ontario, Canada
| | |
| --- | --- |
| Jan 20, 2007 | Don Valley Brick Works |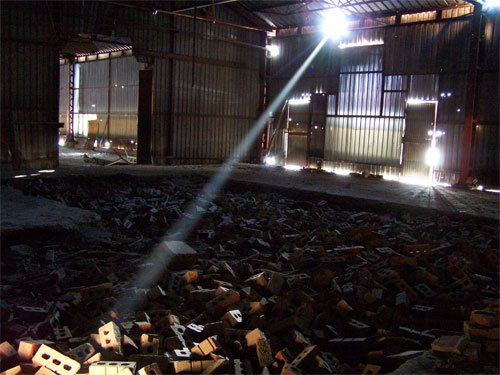 After a period of cold and flu the Hamilton Family ventures out of the house with Uncle Joe as we head to Toronto's Don Valley Brick Works. This is our second visit to the historic brick works site on Bayview Avenue just off the Don Valley Parkway.

The site was a working brick making facility - started in the late 1800's, in production until the 1980's and has now been turned into a park with restorations underway to restore the site. It is a smorgasbord of buildings and additions that grew into a great puzzle that has largely been fenced and boarded to keep out the tourists.

We have been lucky in our visits to find access to the buildings which allow us to explore the buildings and the remains of the manufacturing processes that happened so long ago. Caution is required as you wander around the kilns and structures that only partially fill the massive spaces. A wide assortment of interesting and colourful graffiti covers most of the available space.

Even the kids enjoyed the adventure! Click on the pictures below to see the larger photographs of our visit to the Brick Works.
| | |
| --- | --- |
| January 28, 2007 | Conan in a box |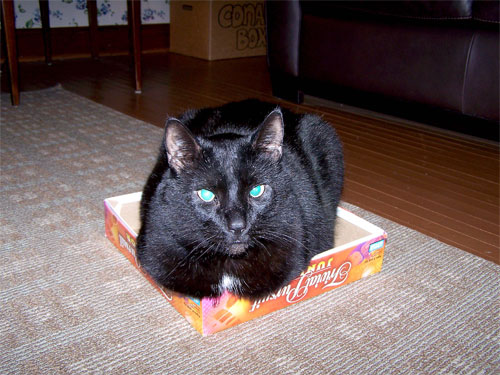 Ann's parents drop by on Sunday and they play a trivial pursuit game with Ann and Erin. We put the box down and Conan climbed in - it took awhile but he finally squeezed most of his body into the tiny box and watched everyone having fun.
He likes boxes so much we even have a bigger one that you can see in the background labeled "Conan's Box." The box has a fur lining on the bottom and windows cut out so that Conan can see what is going on in the living room.

| | |
| --- | --- |
| January 31, 2007 | A hamster in the hand |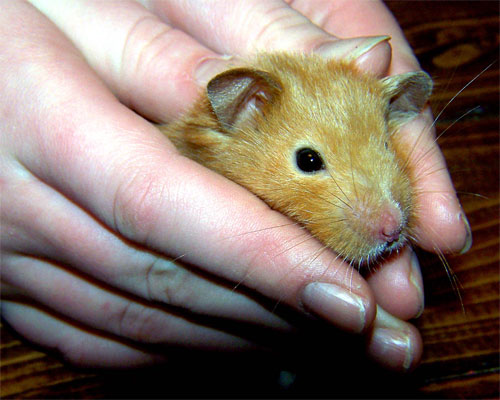 We liked Conan's picture so much that we brought down Erin's little hamster - Irwin, for a photoshoot of his own. We were playing with him and got him wound up and he ended up biting Erin! Poor Erin. UPDATE: Irwin took the long sleep and we miss him.

| | |
| --- | --- |
| February 1, 2007 | Hydro changes a pole |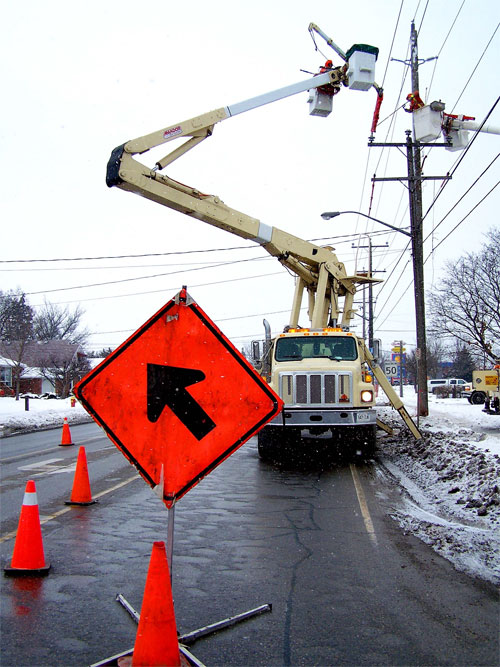 Halton Hills Hydro changes out an existing hydro pole along Highway 7 in Acton. I think this is the pole (see pictures below) that has had the overhead secondary road crossings hit a couple of times by trucks - so this pole has taken a beating. Hopefully the overhead wires will be placed a little higher.

| | |
| --- | --- |
| February 3, 2007 | Royal Ontario Museum visit |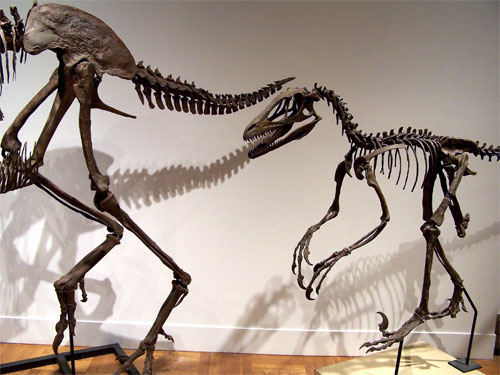 My OEL curling bonspiel was cancelled so I join my brother Joe, Ann and Erin and head into Toronto to visit the Royal Ontario Museum (or ROM). That is Erin in the picture above as she follows me around. We were dissapointed to find out the Egyptian display was closed.
We start off the visit with a free 30 minute tour of the facility with a great tour guide. Then we wander around to see in more detail the various areas in the museum. You are allowed to take photos but are not allowed to use a flash.
The cost for the visit was reasonable and was an enjoyable way to spend a cold winter day.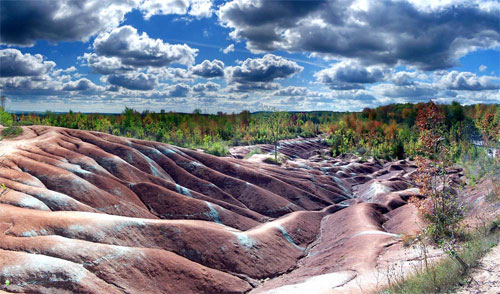 The cold Canadian winter has come back to the great white north. Blustery wind and snow make it difficult to go out exploring so I though I would post some of our previous adventures. The location pictured above is the Cheltenham Badlands of Caledon.
View some of our previous adventures - Cheltenham Badlands, Kawagama Lake - the Band's cottage, Swift Rapids dam,

| | |
| --- | --- |
| February 9, 2007 | A sunny day in Prospect Park |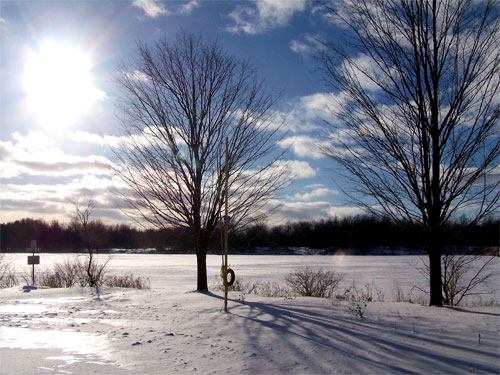 February continues cold and with dismal cloud cover and snow. Today the sun popped out and it was nice - still cold, but nice. Fairy Lake is frozen over and the snowmobiles have taken to going out on the ice.
January and February are the tough months to get through in Canada so we are almost into Spring!


Fast Links
Previous Photoblog page