The Cheltenham Badlands, Caledon, Ontario - 2006

Above photo made using Autostitch. The Cheltenham Badlands are located along Olde Base Line Road just east of Creditview Road in Calendon, Ontario.

The picture above is a finalist in the Henry's/Thomas Cook Marlin Travel holiday photo contest 2006 with a top prize of a Caribbean Trip for 2 and a camera package. Over 600 pictures were entered in the contest. Well I didn't win a prize but it was pretty exciting to be nominated.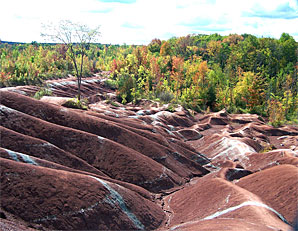 ..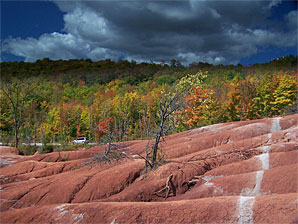 We have made several trips to the Cheltenham Badlands where the erosion has exposed and created an amazing landscape. What is ironic about this site is that instead of feeling sad or disgusted by the devestation to the environment caused by man (and his animals) it has become a place of wonder and beauty.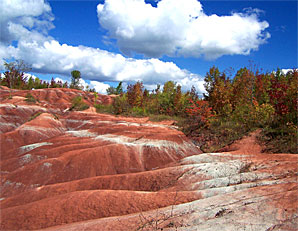 ..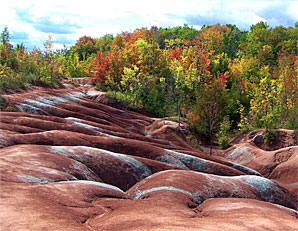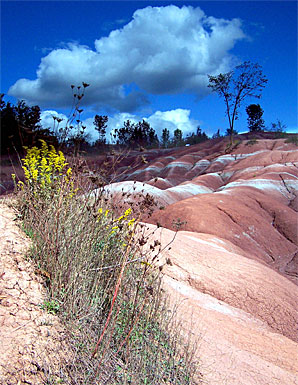 ..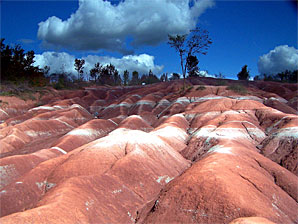 Just a little north of Brampton this site is definitely worth the trip.
---
We, along with many others, are continually drawn back to this amazing vista. On the October Thanksgiving weekend in 2007 the road was lined with cars parked as hundreds of tourists explored the landscape. A crew was taking pictures of a model and they used a large rope as a prop in some of their photos.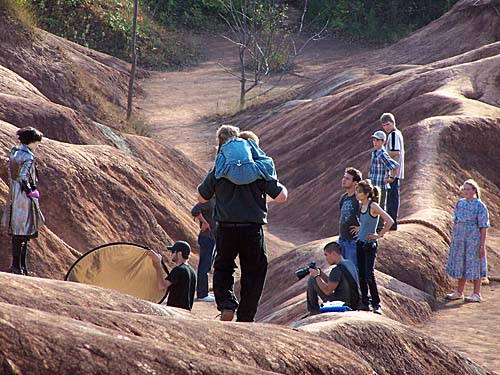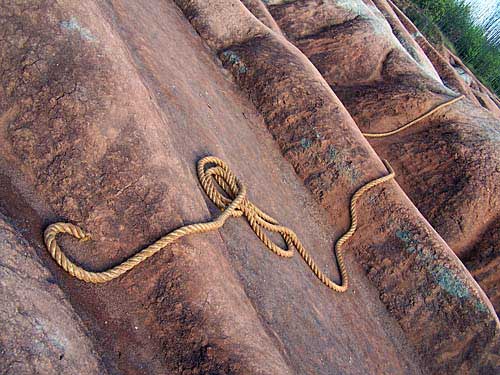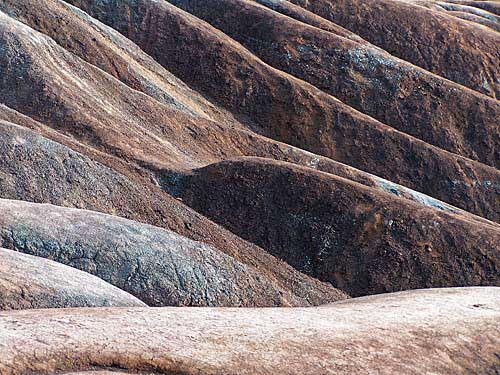 The shale running through the ground makes the white/grey stripes and up close you can see the shale breaking into pieces.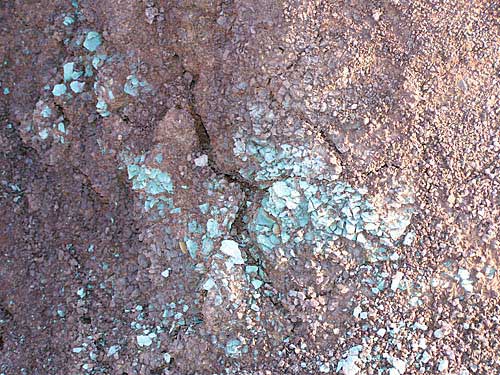 Afterwards we enjoyed a drive through Caledon along the Forks of the Credit. Just remember it is hard to find parking during the fall season.