Part of the Toronto Don Valley Brick Works stands desolate and fading while efforts to restore the site are ongoing. The area has been made into a Toronto park and is well worth the visit. An adventure where caution and bright outside light is required to walk through the maze of buildings, machinery and debris. The holes in the roof and walls let light beams stream in to illuminate your way. Taking pictures usually require long shutter settings and a tripod.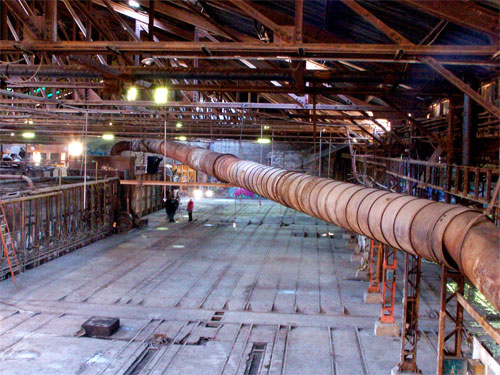 Graffiti covers most of the available surfaces in varieties and colours that are interesting and vibrant. The making of bricks started in the late 1800's and for a 100 years churned out bricks that help build the City of Toronto and the walls that have become a canvas that are filled with can after can of spray paint.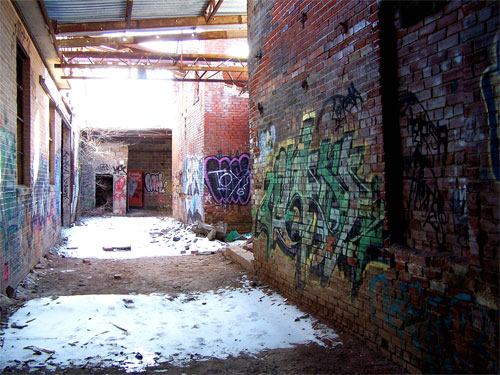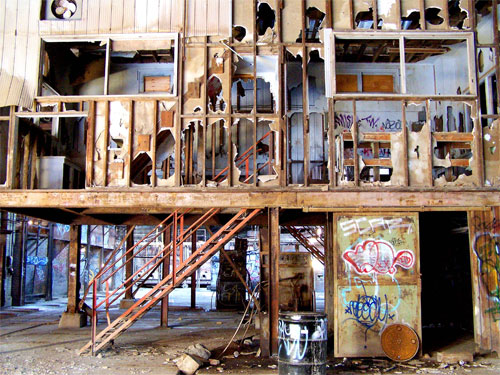 The heat from the kilns in the summer must have made the buildings extremely uncomfortable to work in. The factory platform stands watch over ghost workers.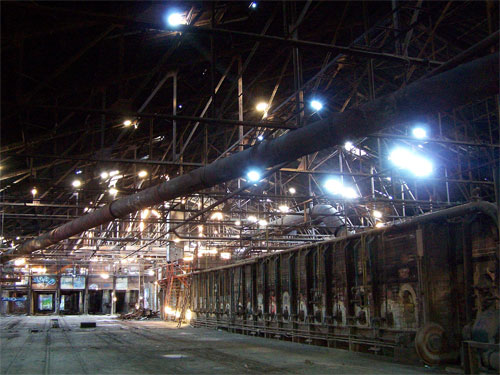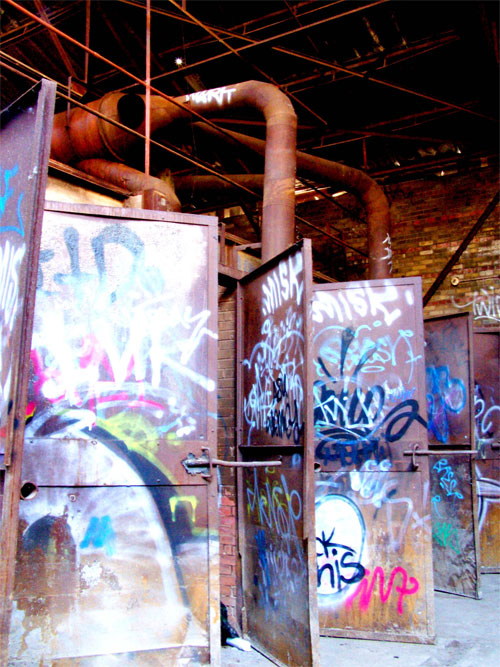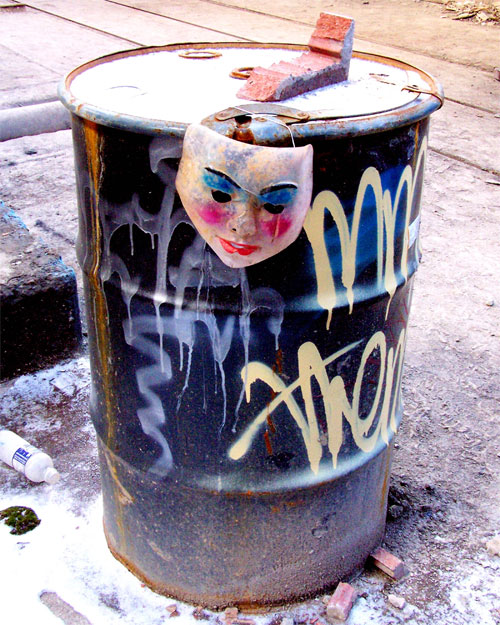 The City does not want people going through the buildings so it is both fenced and boarded up. It is a vain hope that the tourists cannot get in as the location has become so well known and frequented that it does not long remain closed.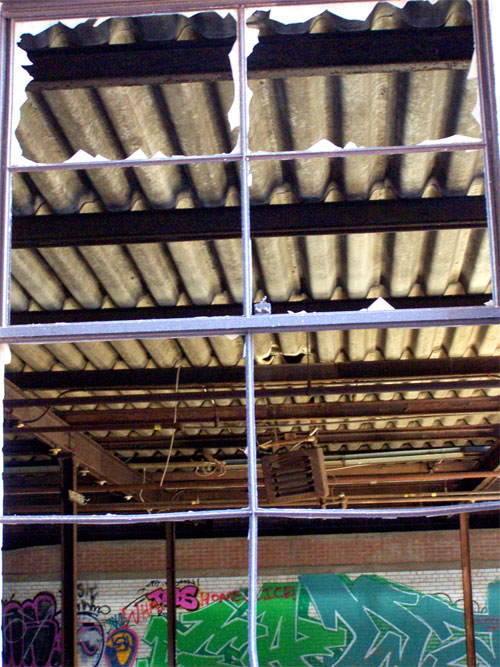 While it will be nice to have a restored area filled with shops, stores and workshops I will be sad when the existing decay and graffiti is lost. The adventure is the atmosphere and the massive scale of the building and kilns.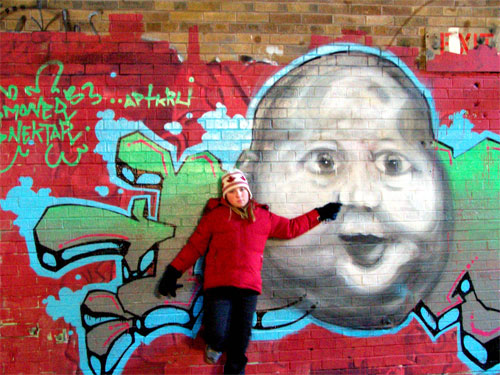 Many of the drawings show funny images and not just tags or words. Erin leans against the big baby head.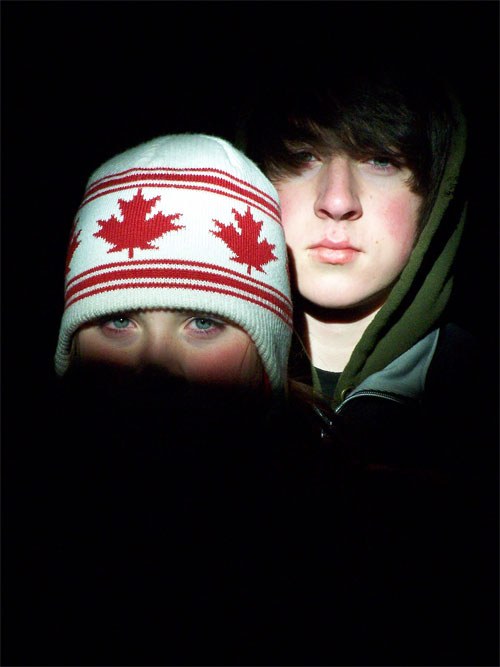 The light beam illuminates the faces of Kevin and Erin.

---
You can find more information regarding the Brick Works at the following sites:
Rebuilding the site - Evergreen.
Toronto Parks site.
Wikepedia information.
This Brick Works have been photograhed by many at flickr.
One of my favourite photoblogs - top left of pixel (or daily dose of imagery), has the best picture of the site that I have seen.

---