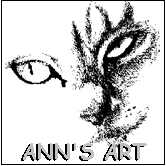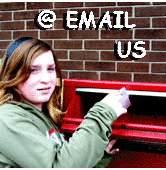 The Hamilton Family of Acton, Ontario, Canada
This is the beginning photoblog page. More recent entries are on the next pages. For the most current blog entry go to the Latest Photoblog page (see link on the side or bottom of the page).
| | |
| --- | --- |
| Jan 2, 2007 | Farm fence in January |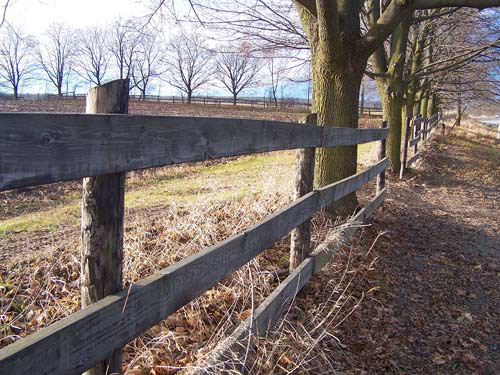 Driving north on Esquesing Town Line from Milton to Halton Hills. The temperatures remain extremely mild for early January in Ontario, Canada. Any warmer and the trees will probably start their spring growth.
| | |
| --- | --- |
| Dec 30, 2006 | New Years Eve 2007 |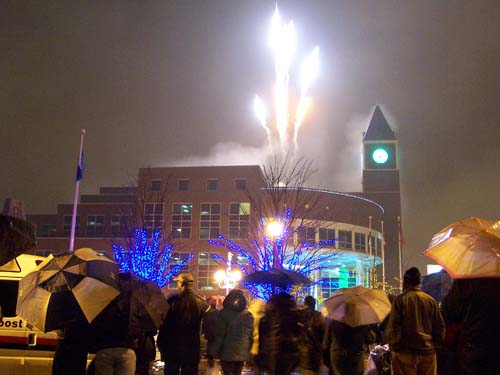 We watch the fireworks at Brampton's New Years Eve 2007 celebrations at their City Hall. While it rained and rained I still had fun with the nights events.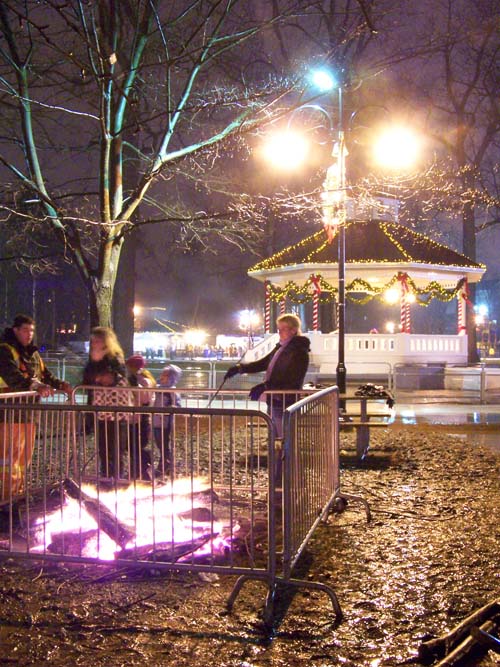 The festivities included fires thoughout Gage Park and the City provided marshmallows for toasting. There were also lines of buses for warming stations which were used mostly for keeping out of the rain.
The gazebo is where Ann and I got married!
| | |
| --- | --- |
| Dec 29, 2006 | Chudleighs new plant |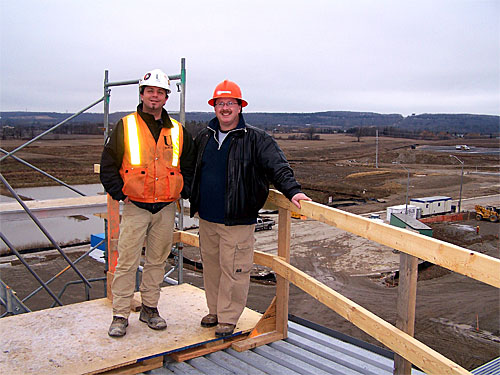 I visit Martino at Chudleigh's new plant in Milton along Highway #25 just north of Highway #401. Martino (left) is the site super for Urbacon which is undertaking the construction of the new building. We are on the roof as the camera is pointed to the west, with the Niagara Escarpment in the background.
Chudleigh's Apple Farms is doing very well and the line ups extending from the Highway - north to their farm is a testament to the success. Many of their products are sold in grocery stores and they even ship to the USA.
| | |
| --- | --- |
| Dec 6, 2006 | Snow in Acton |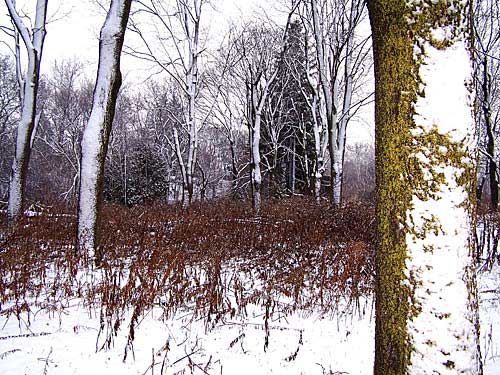 The end of 2006 had snow and cool temperatures in November and December. A cold wind blew the snow in and covered one side of the trees along a forest path in Acton. The green of the moss on the tree provides some relief to the grey and whites found at this time of the year.
| | |
| --- | --- |
| Nov 18, 2006 | Santa Claus Parade 2006 |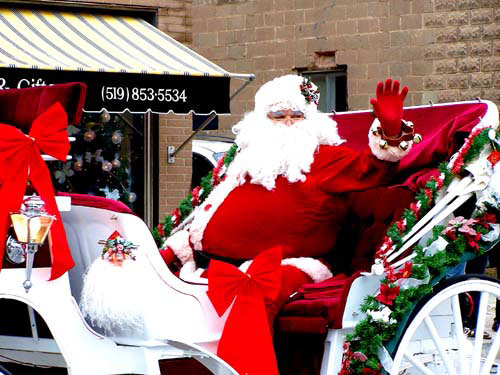 Santa Clause comes down Mill Street in Acton bringing joy to all that line the parade route. The reindeer had the day of so a beautiful horse drawn carriage was put into service to transport Santa in style. Click below for more pictures of the 2006 parade.
| | |
| --- | --- |
| Nov 4, 2006 | Niagara Falls - WFOL |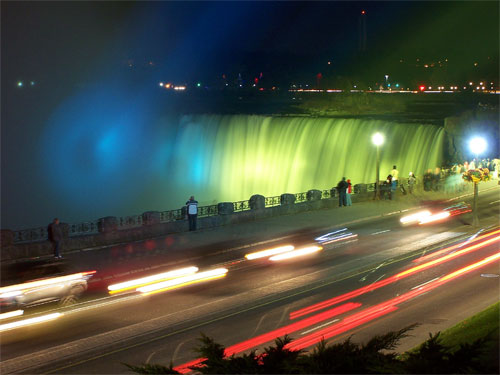 The Niagara Falls Winter Festival of Lights after the fireworks had finished and the lights on the falls were turned on.
Current page hit count thanks for dropping by!

Fast Links