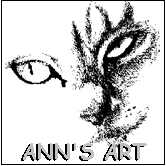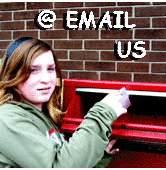 The Hamilton Family of Acton, Ontario, Canada
| | |
| --- | --- |
| February 28, 2007 | Ice fishing on Fairy Lake |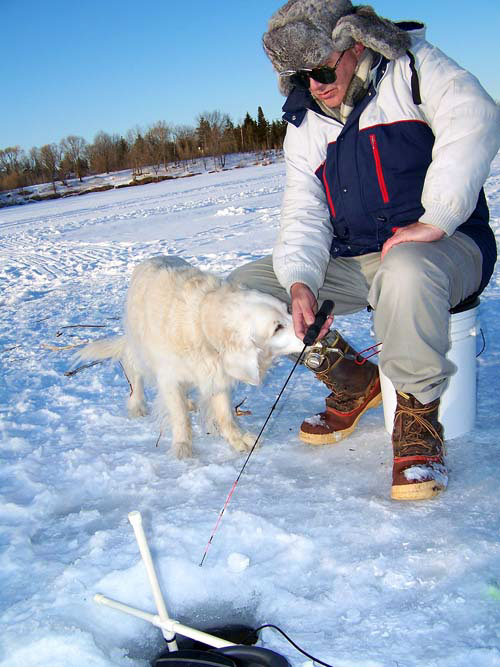 It was a beautiful day out, warm and the sun was shining on little Acton. In Prospect Park I notice some ice fishermen out on Fairy Lake so since they obviously made it I gather my courage and also head out onto the ice.
One father had brought his children out for a round of ice fishing and he told me the ice was about 16 inches thick. There was also two other men fishing and they had caught a small pike and a crappy (bad name for a fish I thought). I like the little rods and the use of the fish finders. The dog was very friendly and wanted to play more than he wanted to fish.
| | |
| --- | --- |
| March 1, 2007 | Winter Snow Warning |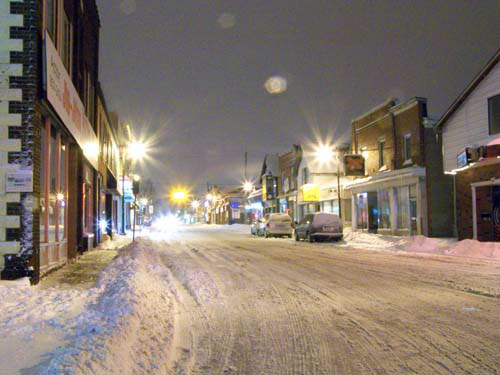 The snow had started to taper off when I went downtown to see the impact of the latest snow fall in Acton. This is a calm time before the ice pellets and freezing rain had blown into town. The storm started in our area around 1pm and in two hours had created a difficult driving situation - especially in and around Toronto.
Combined with the bad weather that continued into Friday morning the kids had a couple of snow days.
| | |
| --- | --- |
| March 3, 2007 | A day up in Barrie |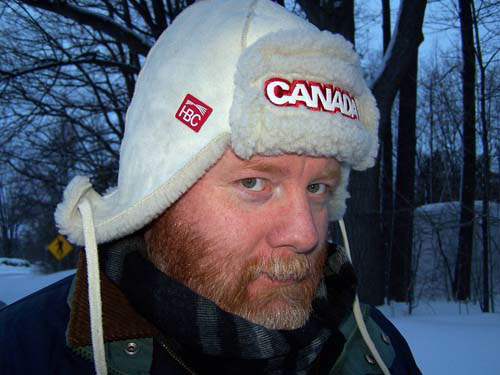 The three Hamilton brothers - John, Jim and Joe, gather with families at the Barrie Hamilton's (John) location in Big Bay Point. Joe, the youngest brother, wears a cool HBC trappers hat which he needs as we head out onto the ice of Lake Simcoe.
| | |
| --- | --- |
| March 4, 2007 | Tree falls in Toronto |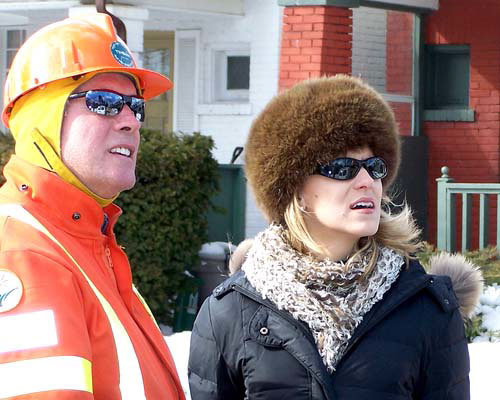 MairiAnna Bachynsky of CTV news talks to a member of Toronto Hydro about the damage caused by a tree falling on a house and across overhead hydro wires. The news report is also posted on the CTV site here.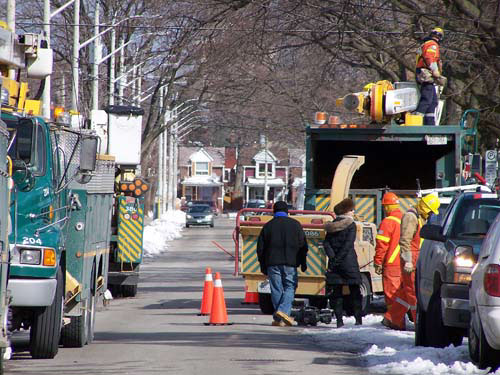 | | |
| --- | --- |
| March 4, 2007 | A visit in the Beaches |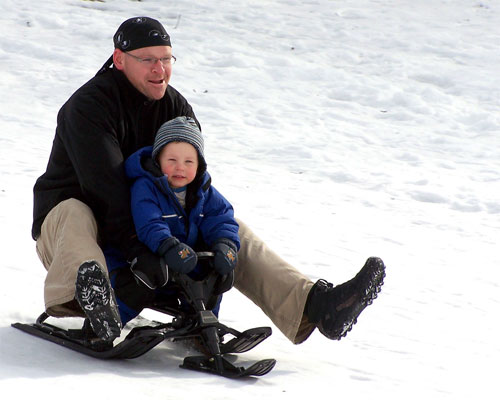 We visit Brian and Shawnessy and the kids in the Beaches section of Toronto and we take advantage of the snow to go toboganning. Brian goes down the hill with Tommy. This is before Brian was bucked off the GT racer and Tommy continues driving down the hill until he was stopped by Ann - Tommy loved the whole experience.
Kevin goes down the large run and loses a shoe near the bottom of the hill - then he wipes out. Watch the video of this event - hosted on YouTube.

Fast Links
Previous Photoblog page