About 80 exciting street performers descended into the St Lawrence Market area of downtown Toronto to participate in the annual festival which draws over 1/2 million visitors to the area over the three day event. And this year I decide to see what's happening once again (for the 2006 fest pictures see my page here).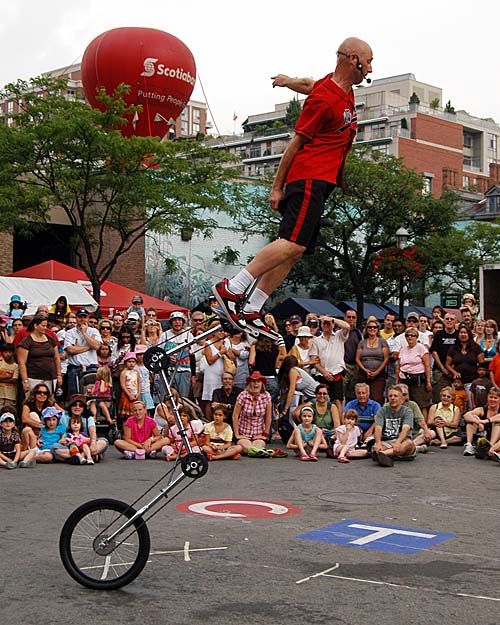 Australia's Mr Spin takes a flying dismount from his unicycle he calls the 'suicycle.'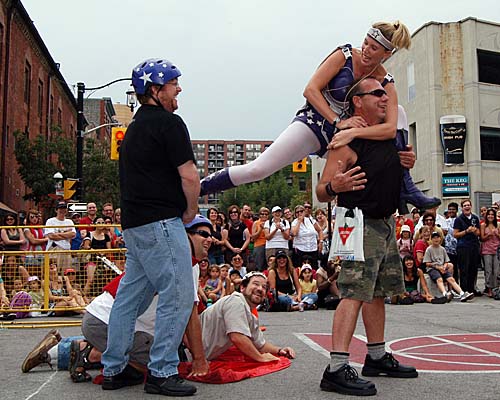 'Tallulah' or Sharon Mahoney brings several spectators into her act. The act of climbing onto the shoulders of one helper results in some funny slapstick.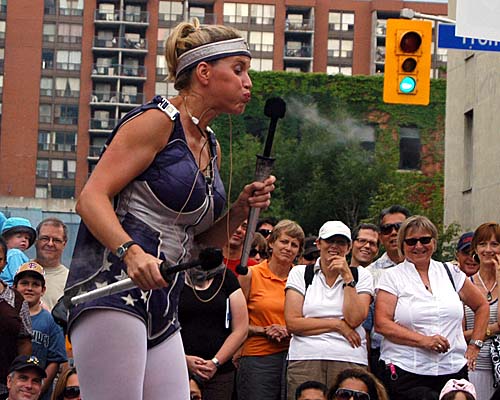 To add to the excitement she uses flaming wands of death and after a successful act she blows out the flames.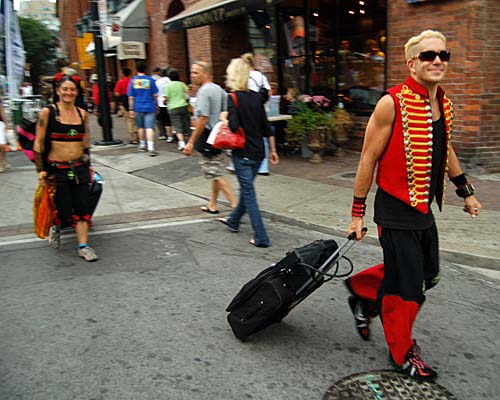 Performers walk towards their next show. I think it is Dream State Circus.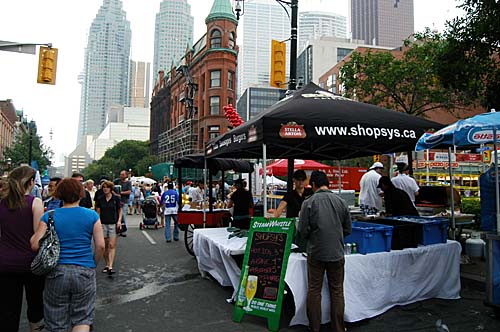 Some familiar territory in this area of Toronto - including the flatiron building.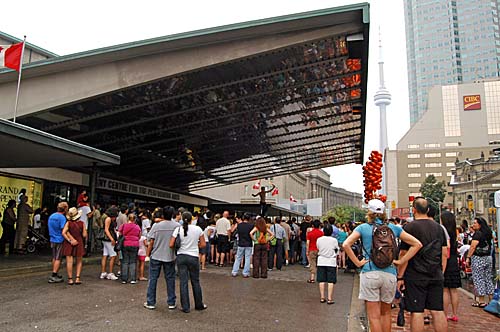 Thunder and lighting and a lot of rain interrupted the fun during a small part of the day. Here a performer on a unicycle finds protection under the overhang of the Sony Theatre.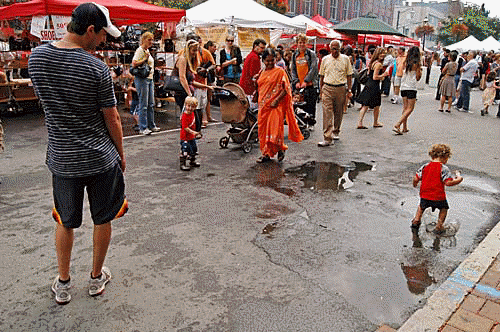 A little child jumps in a rain puddle.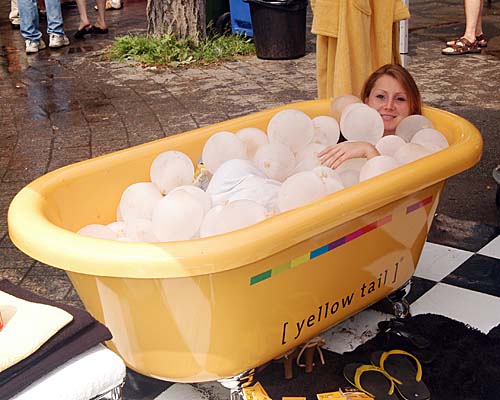 Someone enjoys a yellow tail wine bubble bath.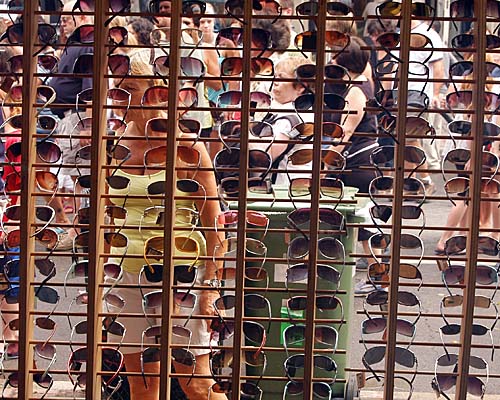 The crowds pass by on the street behind a wall of sun glasses for sale.