The show is so successful it is hard to get a chance to see the buskers in action. Hundreds of fans quickly surround each area as the performer gets ready to set up.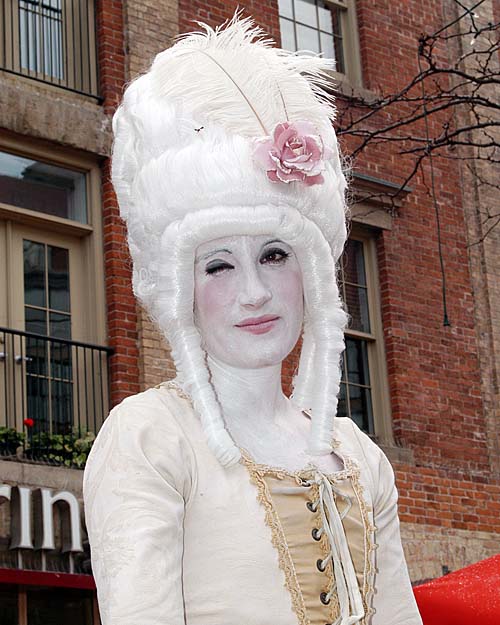 Marie Antoinette gives us a wink. Kate Mior of Toronto is part living statue and part mime.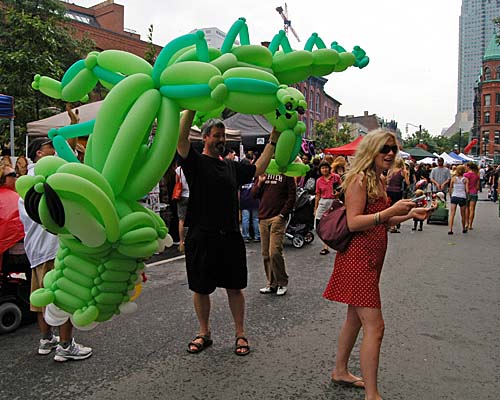 There were a couple of awesome balloon figures - including this dragon above and the tiger below.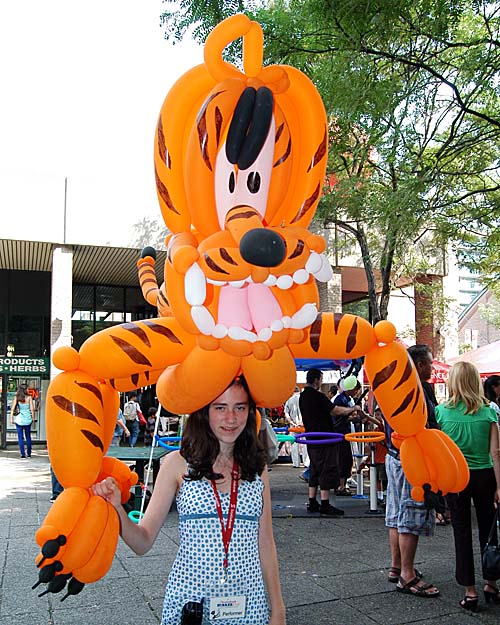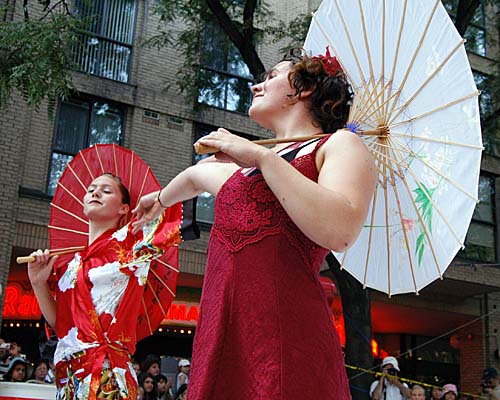 Two acrobats of the Toronto Aerial Dance School.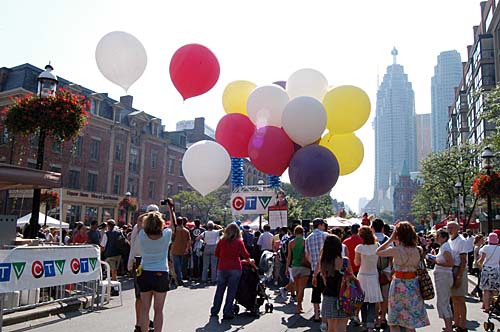 The large colourful balloons of Flam Chen rise above the Front Street crowds.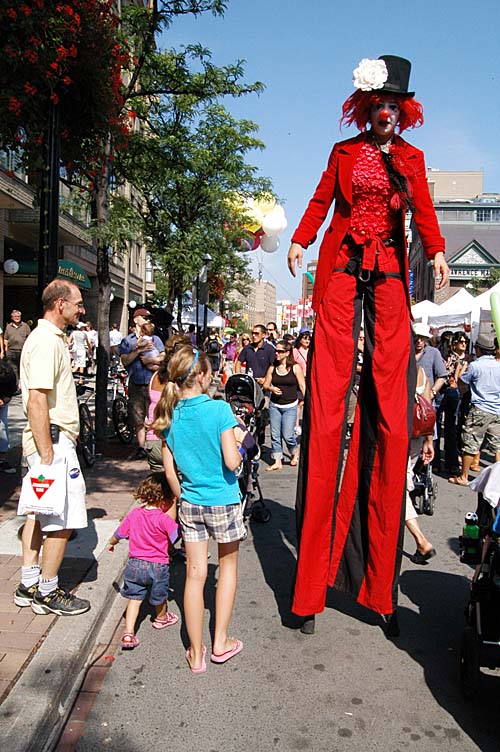 A lady on stilts greets the visitors.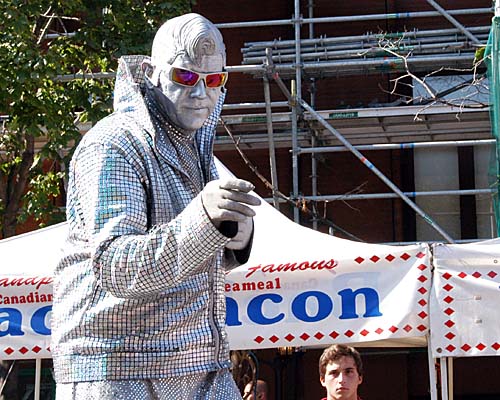 Silver Elvis, the robotic Peter Jarvis, moves when money hits his bucket - Thank you very much.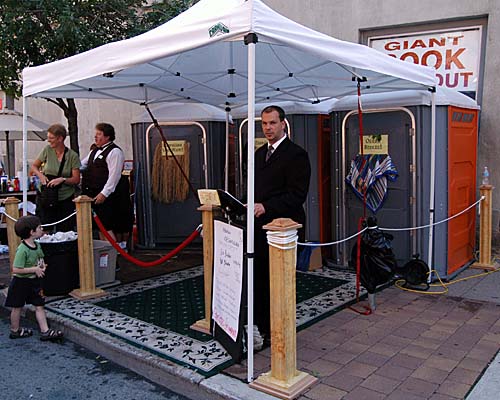 Reservations for one. Three thrones, Johnny on the spots, stand at the ready - if you have a reservation and a tip available. Port a Potty theatre at it's best.