The 2008 Acton Santa Claus Parade - November 15, 2008
No, this is not Santa. This little guy is from the group at the MSB float raising money for the Sick Kids Hospital.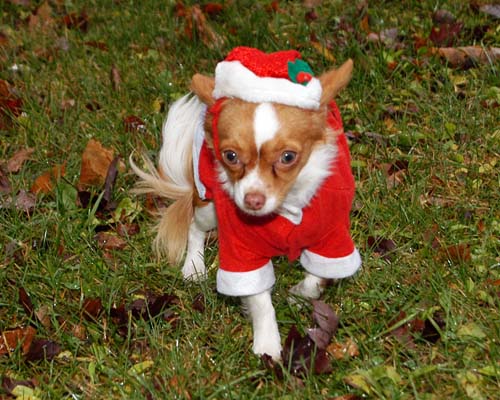 The many groups gathered along Acton Boulevard where the organized chaos tried to sort the floats in order of appearance, while trying to leave room for people dropping off participants to squeeze along the street.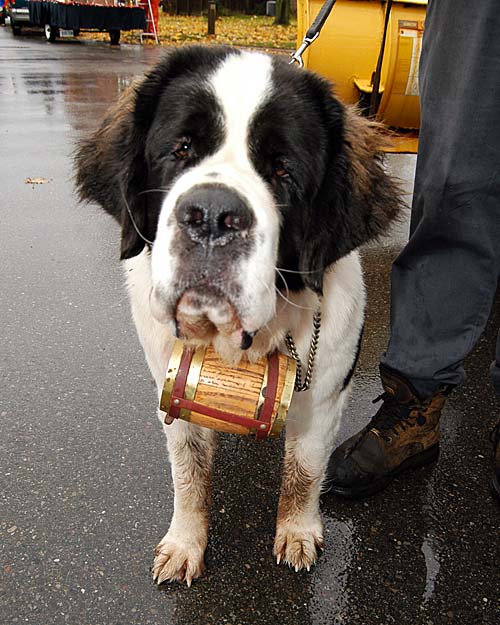 This St Bernard was ready for any emergency that might happen. His owners are from Frosty Snow Plowing.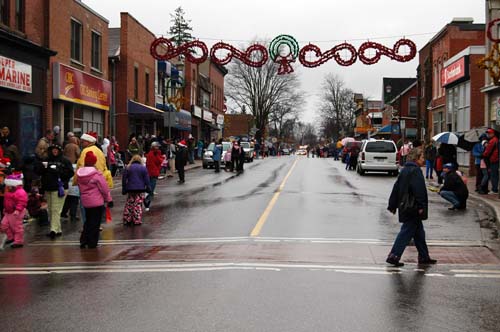 The crowds gather along Mill Street in the heart of old downtown Acton. The police, fire and emergency services lead the parade west from Acton Boulevard along Highway 7 towards Prospect Park (the parade starts at 1pm).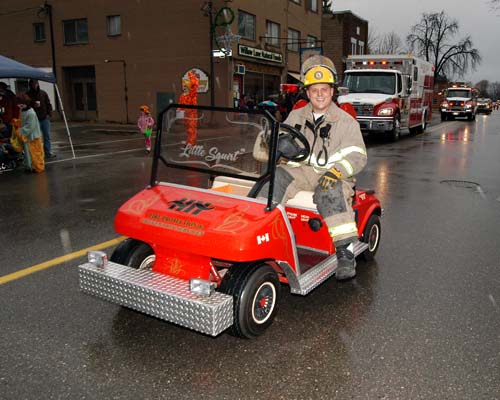 The Acton Firefighters Association sponsored the parade - this is their 24th.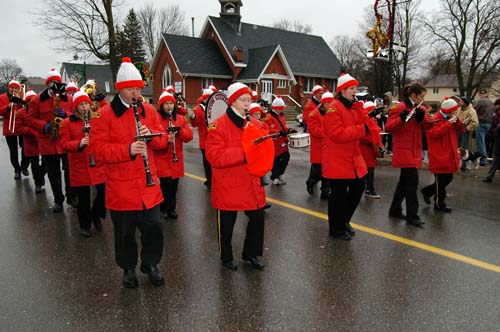 There were plenty of bands including the Acton Citizens Band, Prime Time Brass, The Georgetown Pipe Band, the Toronto Signals Band and Ghost Riders.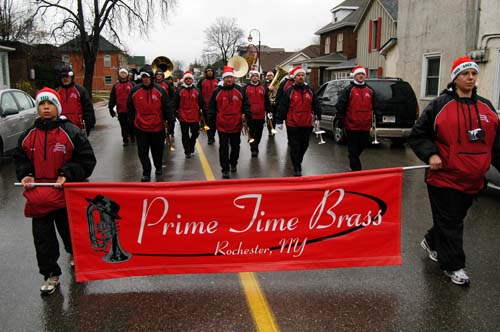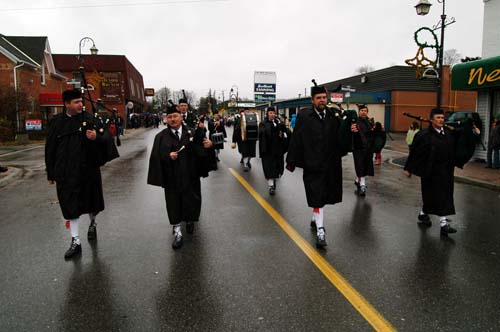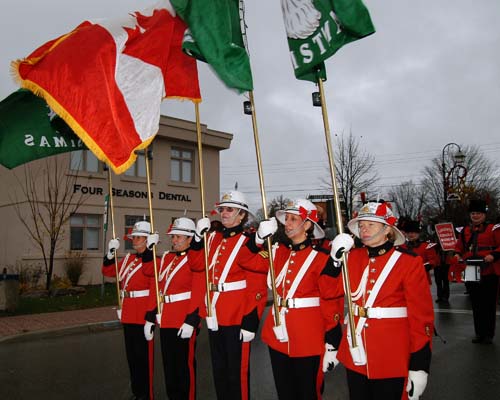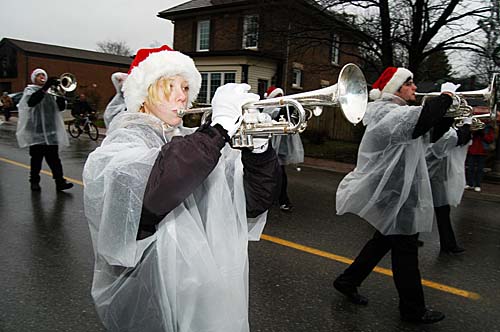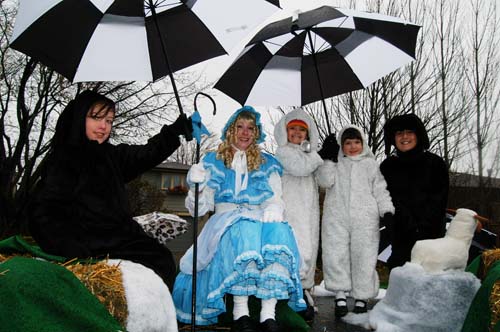 The theme of this year's parade was A Mother Goose Christmas and there were plenty of sheep and parade watchers trying to stay dry with all colours of umbrellas (Scotiabank float pictured above). Floats came from schools, service organizations, the Town of Halton Hills, Fire and Emergency Services and local businesses.