| | |
| --- | --- |
| April 19, 2009 | Old Beaver Dam |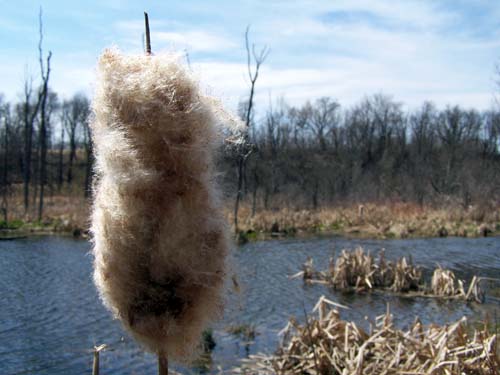 The long grass along the black creek tributary is pressed down from the weight of winter snow. Not much has started to grow since the spring has arrived.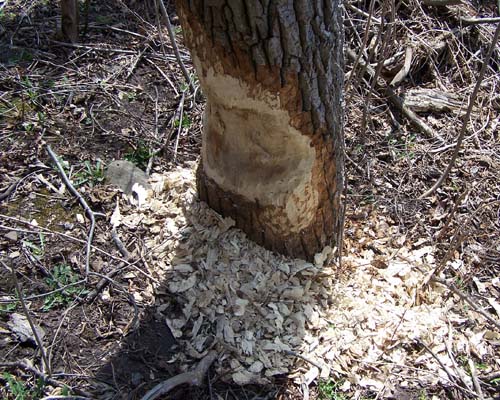 Down at the old beaver pond I see a tree that has been chewed on by a hungry beaver. I don't see any other recent signs so I am unsure if the beaver is still around.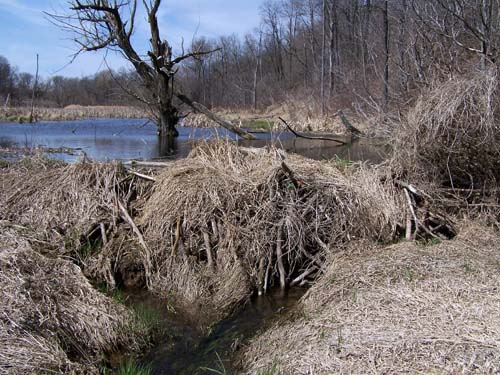 The old dam has been holding up well - beaver construction is pretty good.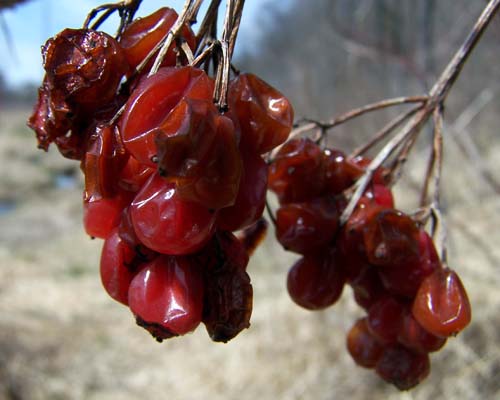 While these colourful old berries remain on the tree I come across new life with a gartner snake sunning himself beside Frog Pond.