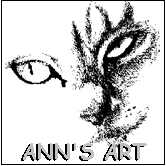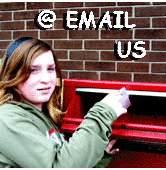 The Hamilton Family of Acton, Ontario, Canada
| | |
| --- | --- |
| November 25, 2008 | A Christmas tree in Toronto |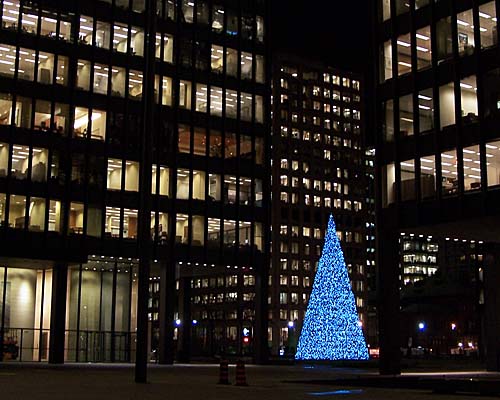 We were down in Toronto to catch a Maple Leafs hockey game at the Air Canada Centre. After we had found a parking spot we wandered around to find someplace to eat dinner. This lone Christmas tree loomed large in the courtyard of a number of office towers. While it was a little lonely it did contrast nicely with the office lights in the adjacent buildings.
| | |
| --- | --- |
| November 30, 2008 | Catfight, meow |
Erin wanted to show me some Guinea pigs in Acton's Pet Value store because she desparately wants a pet to cuddle with. While in the store the two resident cats were having a playfull catfight which ranged over the whole store. The grey taby above tries to get a vertical advantage - meow.
| | |
| --- | --- |
| December 6, 2008 | Olde Fashioned Christmas |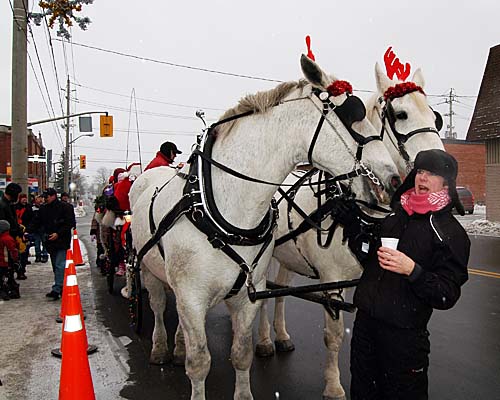 Some of Santa's 8 tiny reindeer want to start flying around the world while their handler tries to keep them on terra firma. The Acton BIA held their annual Olde Fashioned Christmas from 1:00 to 4:00 pm and had free wagon rides with Santa and free hot chocolate. Erin as Acton's Leathertown Ambassador was on hand to help out at the event.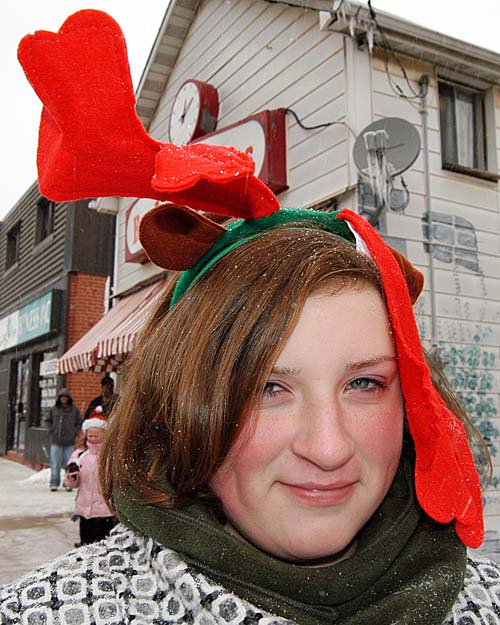 | | |
| --- | --- |
| December 6, 2008 | Acton Sobeys Xmas party |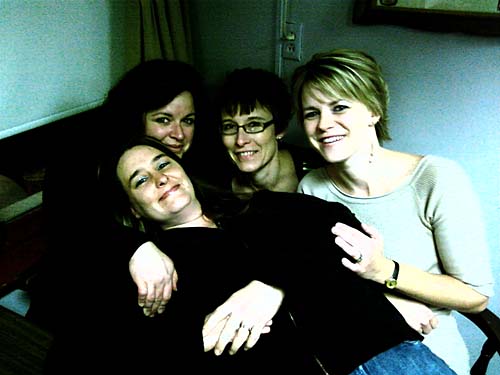 Some of the women of Acton Sobeys at their annual store Christmas party - just before they pass out from doing the Elaine dance. Sarah (reclining), Ann, Lori and Karen also looked for Santa to discuss their gift wishes.
| | |
| --- | --- |
| December 11, 2008 | Acton HS Xmas Concert |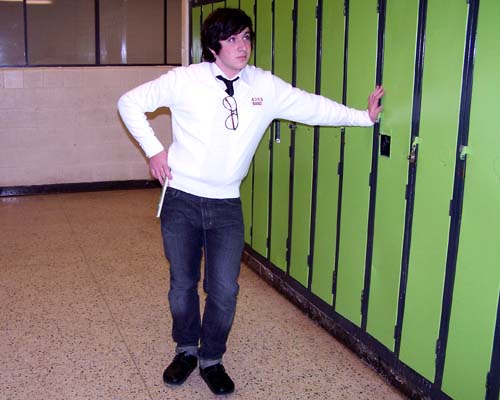 Kevin wanders the halls of Acton High School prior to the 2008 Christmas Concert put on by the Concert Band. Kevin has gone to Chicago and Boston with the Band and this year the destination is Montreal. The Band also has a smaller section called a Jazz Band and they did a fantastic job with songs like A Swinging Holiday and A Jazzy Merry Christmas.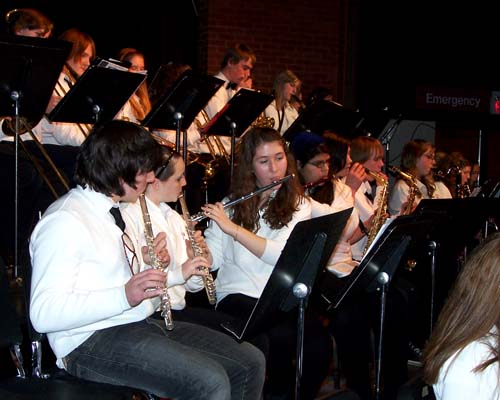 The Concert Band played such favourites as Christmas Pops Medley and We Wish You a Merry Christmas - the later song featured in a Youtube video.
| | |
| --- | --- |
| December 13, 2008 | Eric's 60th birthday celebration |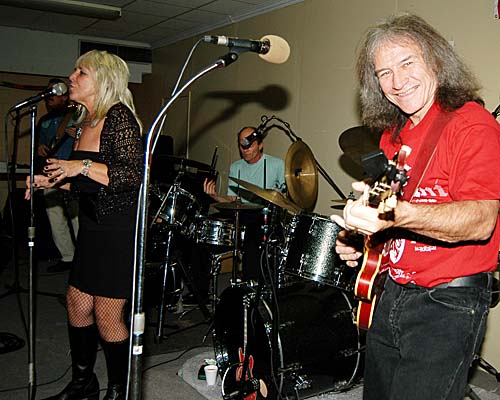 It was a rocking evening as Eric Allen celebrated his 60th birthday party with a star studded evening at the Burlington Legion. In the photo above is Helen singing while Eric plays the guitar. You can see the band play one of Janis Joplin's songs - Piece of my Heart, on the following Youtube video.
| | |
| --- | --- |
| December 24, 2008 | It's time for Christmas |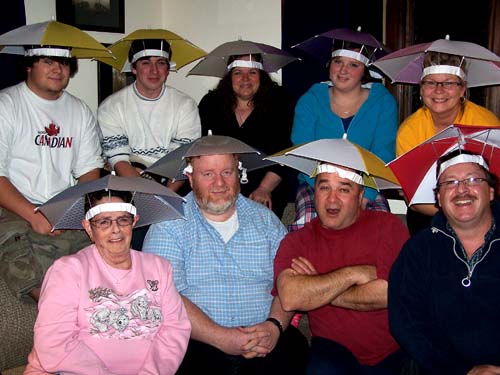 It's an umbrella Christmas as the Hamilton Family gathers up in Innisfil with the northern Hamiltons. Have a great holiday season and a happy New Year.
Current page hit count thanks for dropping by!