| | |
| --- | --- |
| October 19, 2008 | Toronto Zombie Walk |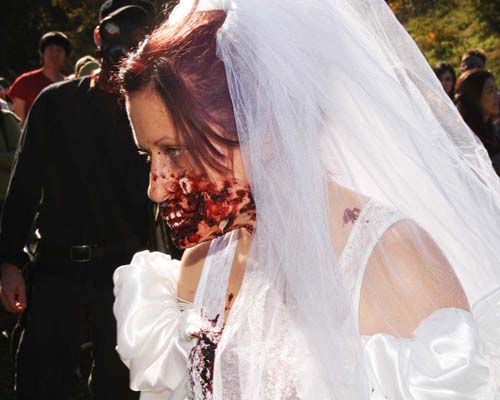 A lovely zombie bride waits for a zombie wedding (it was beautiful, I cried for the happy couple) or the 2008 Toronto Zombie Walk which started at Trinity Bellwood Park and continued along the streets of Toronto. The event was fantastic and there was over 1000 zombies participating. If you can stand the horror of it all I have tons of zombie pictures hosted on a photoshelter gallery here or check out the Youtube slide show.
The gathering in the pit o zombies was proceeded by a Cardboard Warriors battle led by Skull Man. Also attending the Zombie Walk were some of the extras and the producer of the movie DEADSPIEL - "the greatest curling zombie film ever!" The filming took place here at the Acton Curling Club.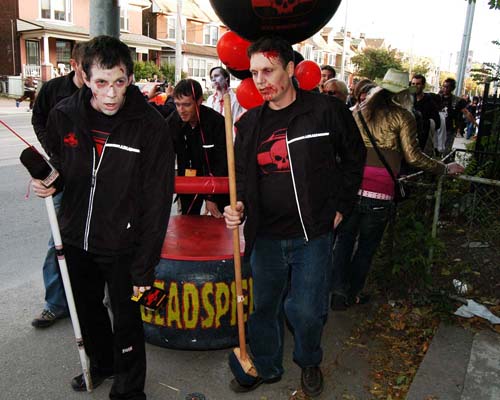 This fall has turned out to be a very busy time. I am hoping to go to the 2008 Fashion Cares presents Fashion sCares event on November 1 and Ann and I have scored some great tickets to an upcoming Maple Leafs hockey game. The only bad news is that on October 21, 2008 it SNOWED in the GTA (light snow, but snow none the less).