The above picture is a composite of some of the fireworks that were set off by the Acton Firefighters Association in Acton's Prospect Park. See video of the event below.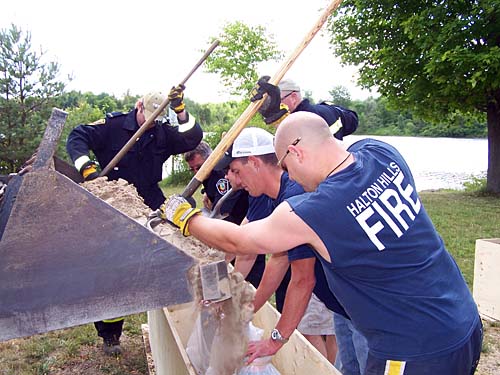 ..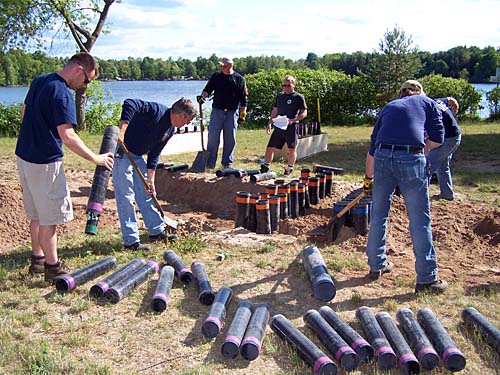 It took a lot of preparation and sweat to set up the fireworks. Here the crews bury the mortars used to launch the "colour" part of the fireworks.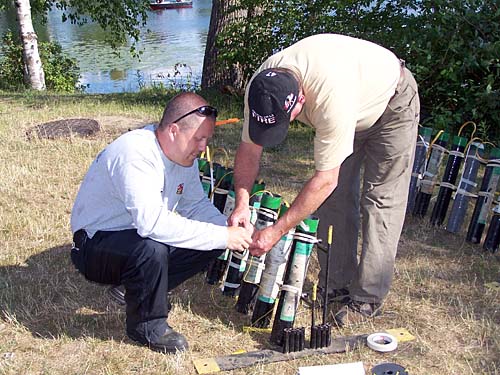 ..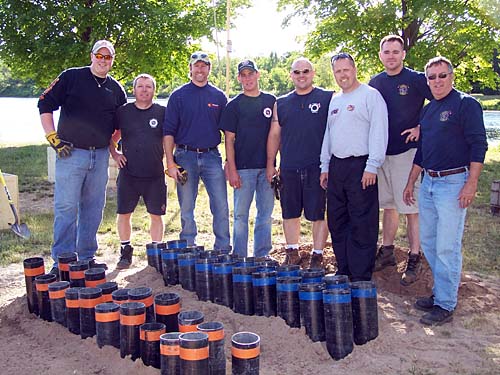 On the left the firefighters hook up the electronic firing for the "noise" part of the fireworks. Before they get suited up they pose for a picture. Firefighters were stationed at several points to collect donations to help pay for the fireworks - please don't forget to contribute.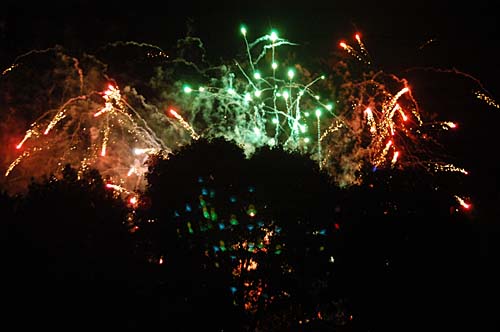 While most fireworks happened high in the air above the point at Prospect Park some of the fireworks were set low - just reaching over the line of trees. The fireworks were spectacular and we look forward to them every time.
And the fireworks finale!
---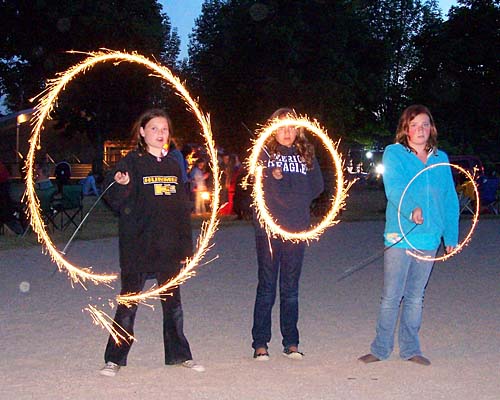 Erin (left) and her friend play with the sparklers as dusk falls and the firework show approaches. Erin doesn't look too happy as her sparkler is almost gone.