2006 Acton Leathertown Festival

Acton's 2006 Leathertown Festival had great weather and lots of visitors. Thanks for dropping by to visit Acton, Ontario.

The Hamilton Family of Acton, Ontario, Canada

Sunday August 13, 2006 Highway 7 at Highway 25




Yes, the weather was once again perfect for an outstanding Leathertown Festival in Acton. The crowds were large and everyone checked out the entertainment and vendors along the Highway 7 route.

You can find the Acton BIA homepage at Downtown Acton.

This stand sold handmade crafts including some airplanes with propellors that spun in the wind.



I love this Canadian beer - I wish I had one this big. This guy must be a superhero to lift that can by himself. The location is the Mill Street Crossing restaurant. They also had live entertainment on hand for the festival.






There was a little problem at the rail crossing - the arm was stuck part way down and the signals were going off - Halton police make sure everyone crossed safely.

Robert Little's everybody dance club started off the events on the kids stage, more pictures below. This dance had the kids wearing sunglasses.

MacKenzie Smith Bennett school had some events going to help raise funds for their school.

A juggler entertains the crowds with some fire and ladders. You can see him on the ladder on a picture below.

Erin and Paige in the pie eating contest. Erin keeps a close eye on the competition.

Erin wins and wipes the pie off her face before I can get a victory picture.

Helping out at the dunk tank. Volunteers make Acton great (PS she likes my pictures).

PPS she is world famous for being involved in an Acton Hockey fundraising event a couple of years ago.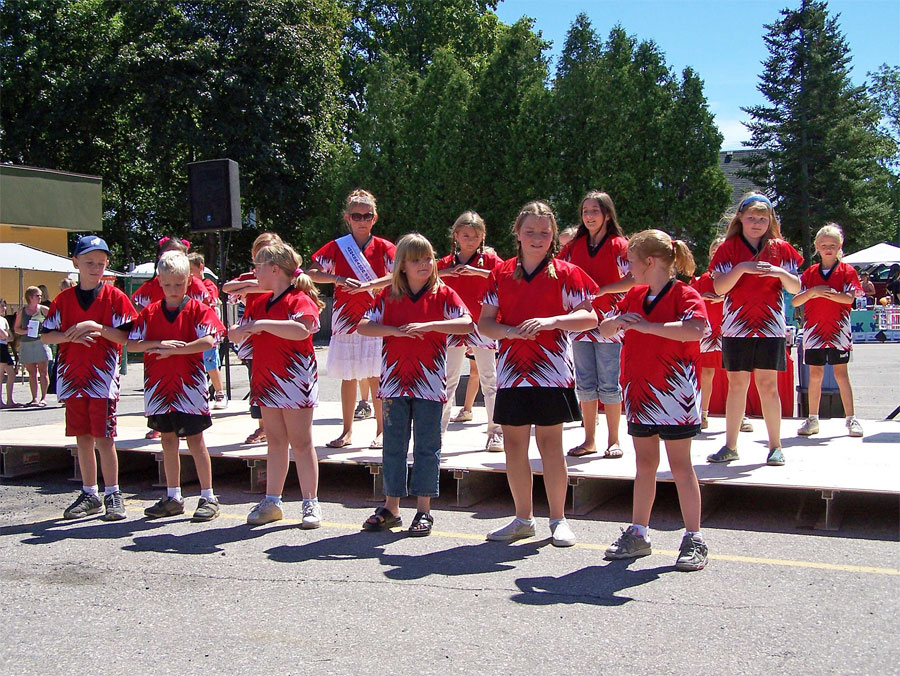 The Robert Little Public School - Everybody Dance Club.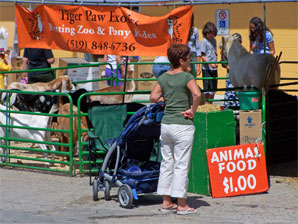 ..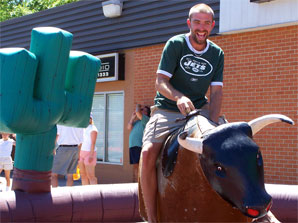 ..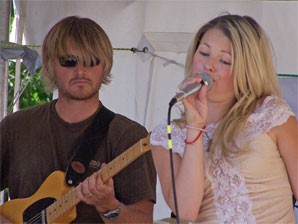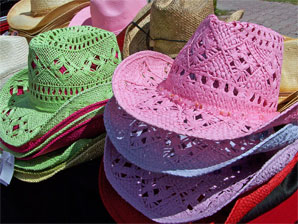 ..
..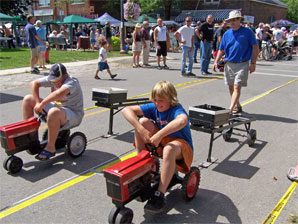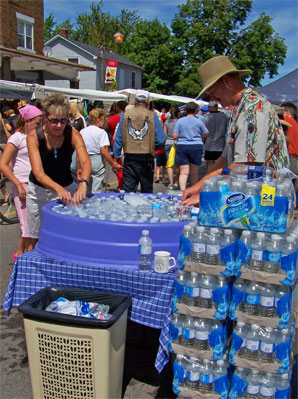 ..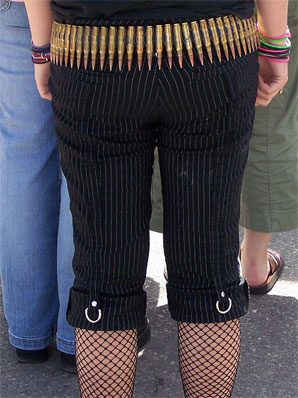 ..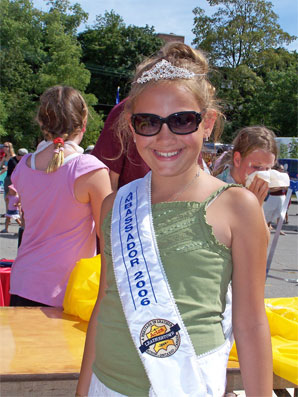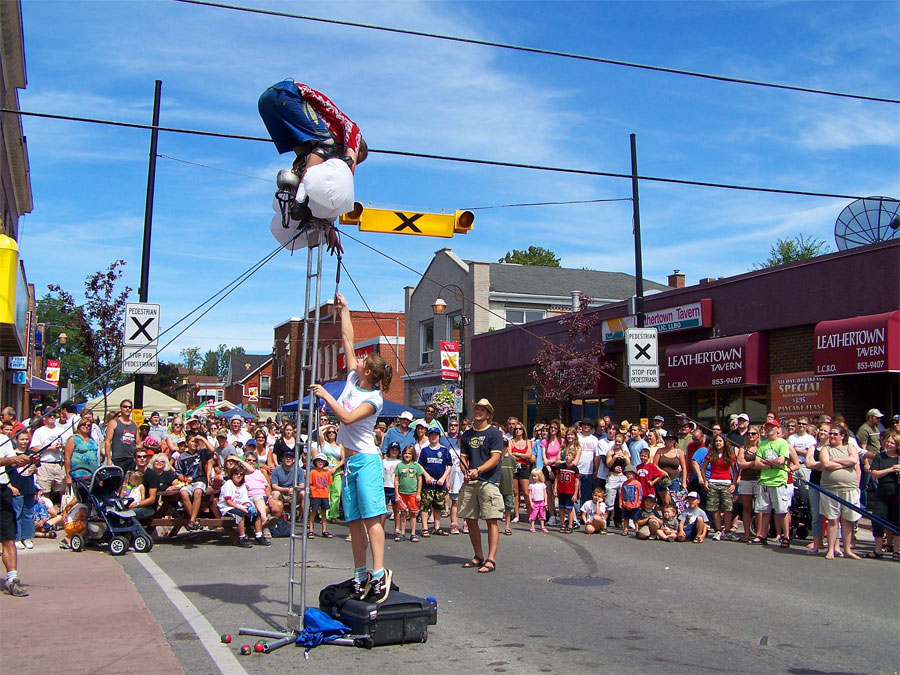 See pictures of the 2005 Leathertown Festival here.