Limited edition signed art prints (two prints in a set) from Canadian artist Ann Hamilton depicting Hydro Lineman (linepersons, hydro line maintainers, journeyman linemen) working on hydro poles. One print shows a worker using spurs to climb a pole, the other print is of a worker with a bucket truck. The prints are 10 by 14 inches and are in black and white. Sold all over North America to Electric Utilities and Electrical Workers. Great retirement, birthday or Christmas gift for the lineman in your life. Please purchase your set before they are all sold out. Costs for the prints continue to increase.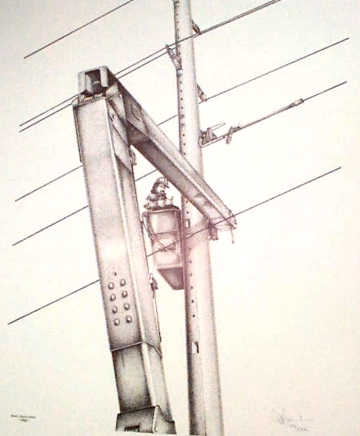 .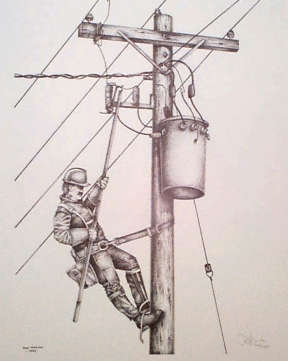 Celebrate the exciting outdoor life of the hydro lineman as they work high in the air. If they wanted to stay on the ground they would have become electricians! Hydro Lineman are always on top! Purchase these exciting limited edition prints for $39.99US. Buyer also pays a flat rate $10.00US shipping fee for any location within North America. You can order the prints online by PAYPAL - just click on the PAYPAL logo below - remember PAYPAL accepts all major forms of payment. You can also send $49.99US or $49.99CDN by cheque or money order to: Ann Hamilton, 9 Church St E, Acton, Ontario, Canada. Allow approximately 7 to 10 days for shipping. For other information on ordering the prints, or for questions please email Ann.

See the bottom of this page for some of the great comments from people who have purchased the prints online......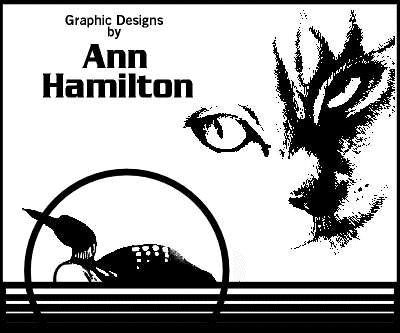 ILLUSTRATOR - GRAPHIC DESIGNER
Don't forget to keep an eye open for Ann's upcoming limited edition print release of selected lighthouses. Some examples of possible paintings to be used in the series are shown on her ART page.
Other great Ann Hamilton merchandise - including shirts and coffee mugs featuring her paintings and drawings, can be purchase directly from her store on CafePress by clicking on www.cafepress.com/annhamilton.

---

*beautiful prints, well packed. The web site does not do them justice. Thanks!*Quick Easy Transaction! Great Packaging! THANKS ANN! A++++++
*Wonderful prints!! Thank you so much!!
*Excellent to deal with!!! Item exceeded expectations!!! Highly recommended!
*Great Communication. Very Helpful. Prints are beautiful. Thanks!
*EXCELLENT TRANSACTION,WONDERFUL TO DEAL WITH,HIGHLY RECOMMENDED
AAAA++++++++++++
*A great item and a great deal. Quick delivery and smooth transaction. Five stars
*The item was well packaged and delivery was swift. I was very satisfied. Thanks
*I picked up the prints today, and they look great.
*We received the prints today... Your prints will make a nice addtion to our collection.
*I received the prints today. They were in great shape and looked great. I am excited to have them.
*I did receive the prints and they are already hanging in my husband's office. He loved them.
*I just wanted to let you know that I received the Lineman Prints. You did a wonderful job on them!
I appreciated the prompt delivery
*I got it and it looks great.
*they are wonderful
*I received the lineman prints this morning. They arrived in perfect condition.
I will have them framed as a gift for my son-in-law who started his career
in the utility industry as a lineman. It will be a perfect gift.

THANKS FOR ALL YOUR GREAT COMMENTS, ANN.

---
Or use our pop up menu